why, where, when and who with
Paka is a unique interdisciplinary artist who creates spectacular and engrossing theatrical performance from a mix of mechanical sculpture, digital media, spectacular effects, bizarre characters, circus and puppetry. He, has worked extensively in the UK and internationally; both collaborating and producing his own solo work since 1985.
He was a founding member, key performer and an artistic director of DNTT 1989-1996, an 18 strong, mixed European Arts collective that performed in underground venues and European street festivals, ever present in the cultural chaos surrounding the demise of the Berlin wall.
His individual hybrid art-form has been developed and influenced by circus performers such as Archaos, sculptors like Jim Whiting and the edgy, daring traditions of European spectacular street theatre and festivals; Traditions which have also spawned contemporary companies such as The Mutoid Waste, La Fura dels Baus and Royal de Luxe.
The majority of Paka's work has been in the less conventional, underground section of society. He has been at many intersections that have influenced the way culture changes. Some of these are now coming to light. Some might still take more time.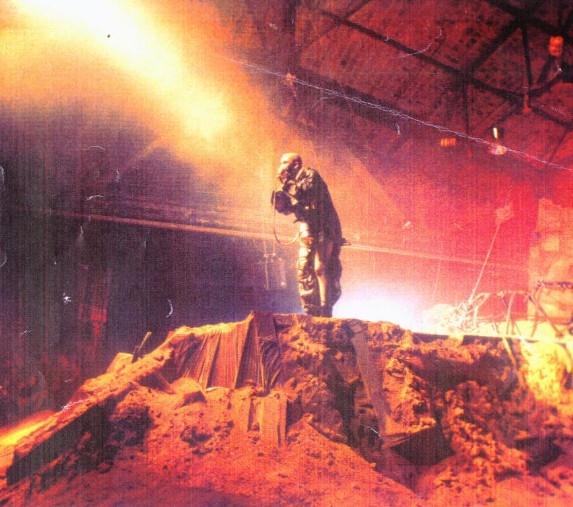 His work in Europe with DNTT still has a legacy in Berlin.
He was also personally involved with the initial setting up of the
'Robodock'
festivals in Amsterdam at the 'ADM'
, a cultural event that focused on the Robotic Arts for over 20 years. Paka contributed work across this time span. He has had a friendly relationship with the Mutoid Waste since the Mid `80's and their work has cross pollinated on many occasions. Paka was also a consultant for Pip Rush when he was setting up
Arcadia Spectacular
with Bertie Cole.
His Dragon work just prior to the Covid lockdown was set to appear with members of the Robot Band
Compressorhead
supporting rapper Travis Scott the headline on the main stage at
Coachella festival
USA on both Saturday nights.
He has also performed for the Queen of England with his royal entertainment...