London International Mime Festival collaborations
The London fringe and reviews archive
"Black Hole have produced a remarkable, innovative piece of theatre and Paka is certainly an artist to look out for in the future."
The Singularity
A 70-minute theatre show for the London International Mime Festival. Directed by Andy lavender; Produced by Blackhole Theatre Company and Julian Rudd.
One man, alone as he can be, on a spectacular journey to the centre of comic oblivion:
The singularity is a multi-media vaudeville where everything is up in the air or out of this world.
It deals with the infinite smallness of the greatest desires. A show filled with engagingly macabre clowning, machinery and mayhem, fire and fantasy and the delicate poetry of stillness and space.
"If any clown can lure you down to southeast London, this is he. Paka's act is singularly funny."
'Paka and the Blackhole Theatre Company stand firmly in the tradition of futuristic performance artistry…The production is uniformly stunning; the aesthetic
eccentric and inspiring.'
'Was so absurdly comic it was almost too much to bear..'
Beware the Cat Magazine 99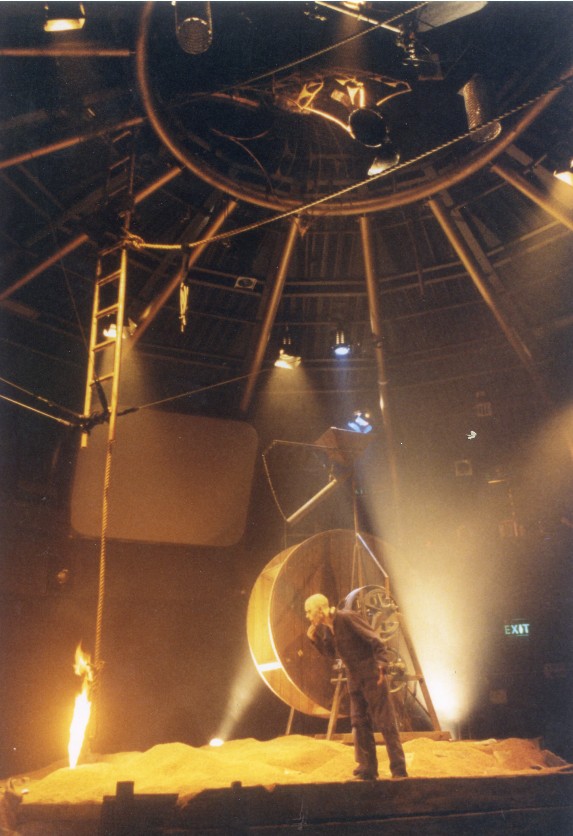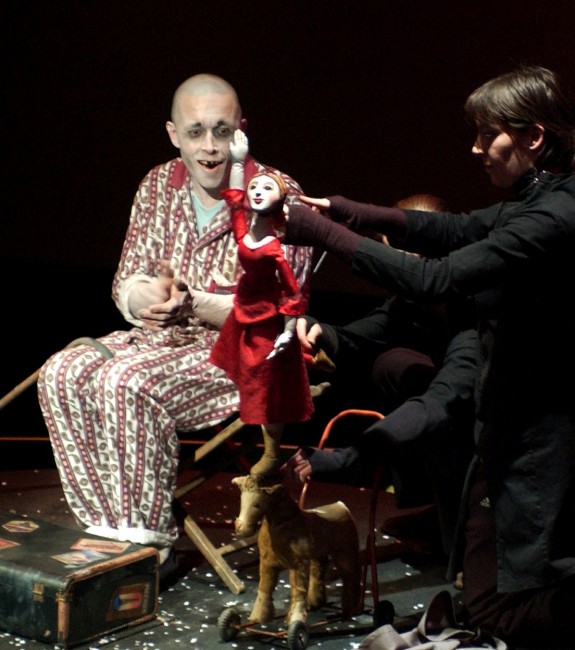 A full-length show commissioned by the London International Mime Festival and co-produced by Blackhole Theatre Company and Art of Regeneration and staged at the Albany Empire.
A loose adaptation of Cervantes'
Don Quixote; an old circus artiste
reflects on his voyage through life, where yesterday's fantasy and today's reality mingle. He sets out on a last adventure to solve the impossible.
"'Forget Me Not', an impressive clown show, of haunting dilapidated beauty."
Total Theatre Magazine Jan 2004
"'Forget Me Not' is a charmer- a clash of elegance and steel'
Paka's magnificent mechanical metal steed, graceful and hydraulic-
a flayed cyber 'body worlds' of a horse"
'Animations On Line' magazine Jan 2004
"
I found it to be a wonderful and inspiring show that deserves to be seen throughout the country and beyond."
"Festival directors, funders, promoters and bookers take note-here is an innovative cross-art form British show
with an international cast of creators. Forget me Not is a show that is highly visual and physical that could
and would appeal to people of all ages, all cultures and all nationalities – being a universally-understood tale of
human strengths and frailties, love and loss. It has taken a massive collaborative effort to come this far
and deserves to go further."
After a show with
Mamaloucos
Circus
, a friend who had worked with
Archaos
but was now studying at Goldsmiths introduced Paka to her drama lecturer Dr Andy Lavender. He informed Paka that he was very "Beckettian" and asked him to perform some pieces for the LIMF and help devise some work based on the Authors work. After reading all of Beckett's work Paka agreed.
.
In 1996
he performed
Act Without Words 1 and 2
and they devised
'Speechless'
which looked at how Beckett translated into the contemporary environment.
This further toured to the
Perigueux Mime Festival
(LIMF)
and the
Battersea Arts Centre London
for their Irish Festival
.
This collaboration led to his role as Director in the first two full length solo shows that Paka wrote and performed commissioned by the LIMF under the name of Blackhole.
"... both actors follow Beckett's directions with the strictness he always required."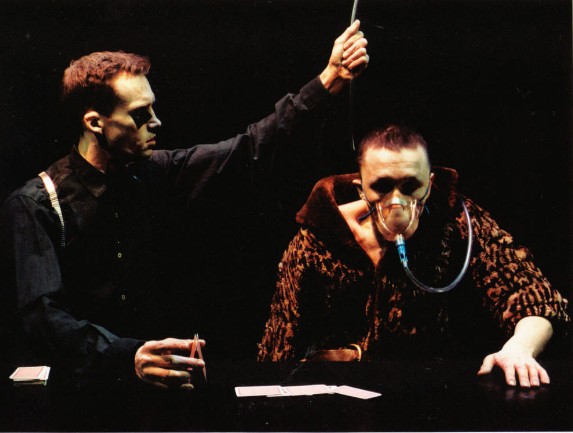 This was planned to be the 3
rd
full length show for the London International Mime Festival, directed by
William Galinsky
and produced by
Jeremy
Goldstien
from
London
Artists Projects
.
It explores the first ever meeting between man and a dog and the status of the relationship formed. The man is isolated in a post-apocalyptic world and hardly recognisable as human. The dog although undoubtedly canine is non-organic. The show follows their relationship, from the confusing bliss of their meeting to a state of exploitation. The penultimate moment in the show is when the man; in return for material gain, sacrifices his only friend in a specially created fighting pit.